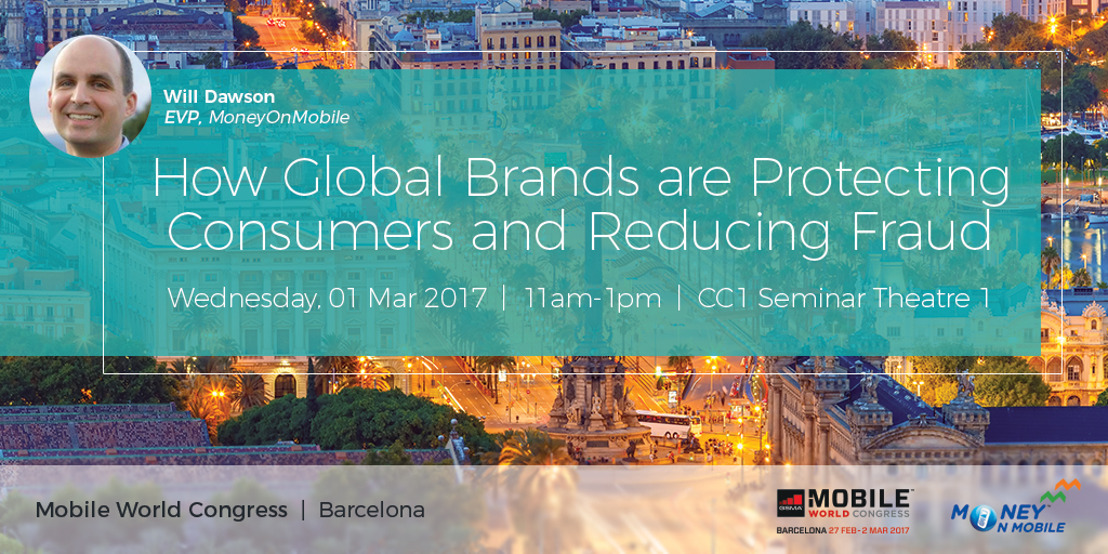 MoneyOnMobile, PayPal, and E-Park Discuss Consumer Protection During Mobile World Congress 17
Panel Discussed Impact Mobile Connect has on Consumer Protection and Fraud Prevention
Wednesday, March 1, 2017 — Will Dawson, Executive Vice President of MoneyOnMobile, was a featured panelist during Mobile World Congress 2017, along with representatives from Paypal and E-Park. The panel discussed the ways global brands are meeting consumer protection demands and fraud prevention and how MobileConnect, a GSMA product, can be leveraged in that effort.
"MoneyOnMobile is excited about working with the GSMA and the India Mobile Operators leveraging MobileConnect to authenticate users on our payment network. This service provides a simple way to validate both our retailers and consumers, which we expect to help us achieve our aim of payments made easy," commented Will Dawson.
The panel was held in Barcelona, Spain, March 1, 2017, from 11 a.m. – 1 p.m. (Central European Time Zone), Day 3 of Mobile World Congress 2017.
Contact us
Greg Allbright
VP of Corporate Communications - U.S.