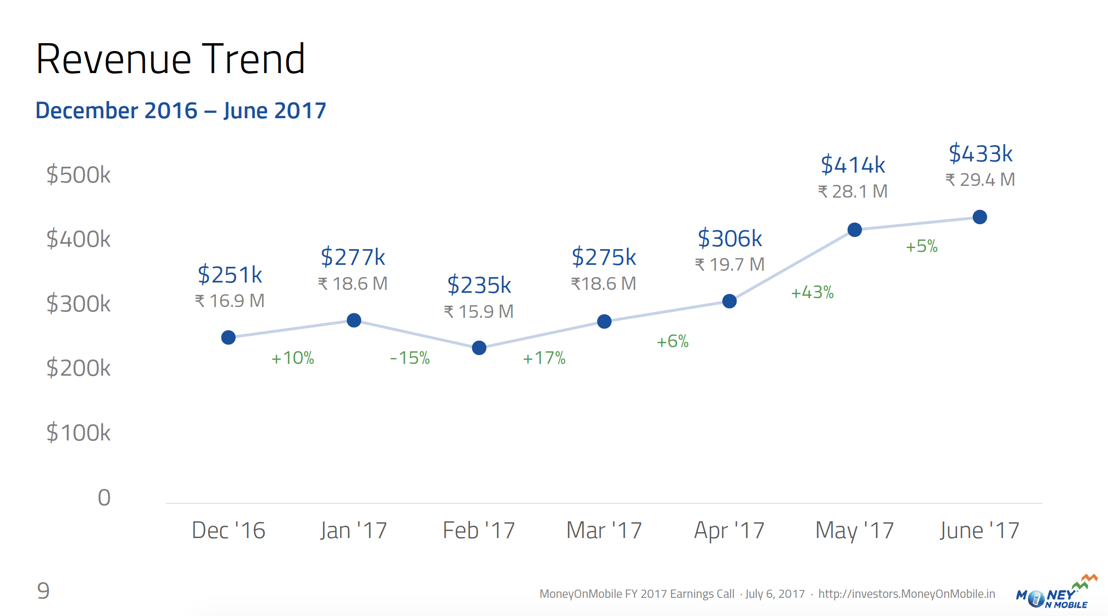 MoneyOnMobile Releases FY2017 Earnings and Latest Monthly Revenue Growth
Revenue impact from demonetization has ended, growth over last six months seen from money transfers and MOM ATM
Thursday, July 6, 2017 — MoneyOnMobile, Inc. announced fiscal year 2017 earnings today for the year ended March 31, 2017. Company performance was negatively impacted by demonetization implemented in November 2016, but since the end of demonetization, MoneyOnMobile has experienced consistent revenue growth over the past two quarters.
Fiscal 2017 revenues dropped approximately $2 million, or 32.3%. However, gross profit declined only 17.9% and gross profit margin increased nearly 10 points from 46.1% in 2016 to 55.9% in fiscal 2017. Demonetization resulted in an overall cash shortage for Indian consumers, which caused them to use less of MOMs services. In addition, the promotional efforts of a large new cellular provider in the Indian cell phone market had some additional negative impact on revenues.
Over the last six months, positive revenue growth trends have been driven by MOMs domestic transfer business and the roll out of more than 2,000 MOM ATMs among our retailers. Based on unaudited monthly revenue figures, April revenue increased 6% over March. May revenue increased 43% over April. And, MoneyOnMobile produced a 5% increase in June compared to May. Over the last five months, our domestic remittance and MOM ATM revenue lines have seen a 39% compounded growth rate.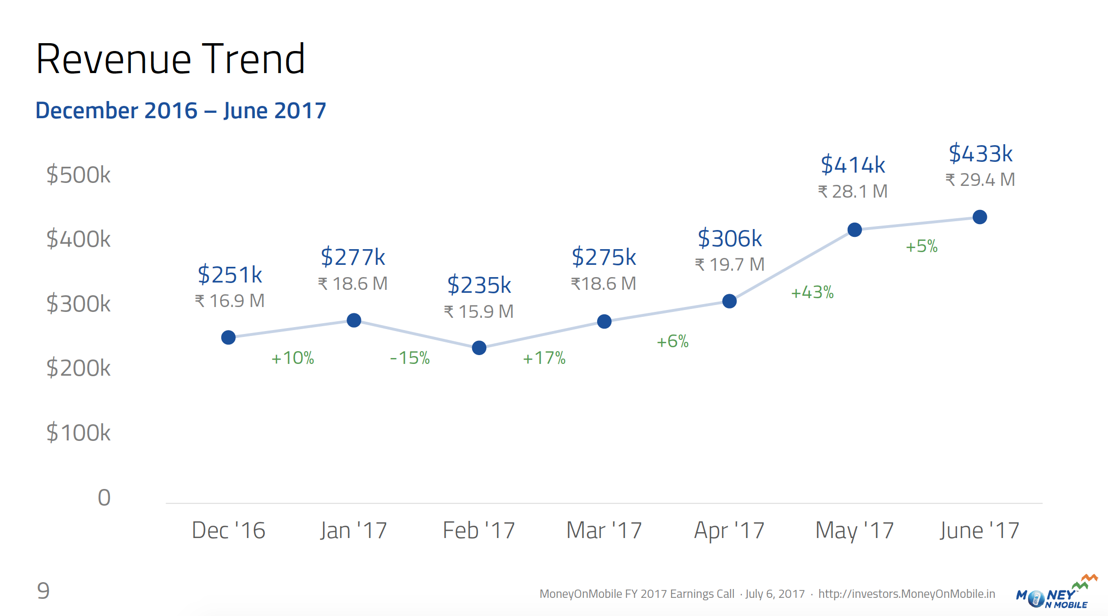 Contact us
Greg Allbright
MoneyOnMobile
Greg Allbright
MoneyOnMobile